Proactive Marketing tools available to order include our annual Proactive catalogue, pamphlets and posters.
Pricing reflected on these items are only charged when the maximum number of units has been already reached.
3 Items in Grid
4 Items in Grid
List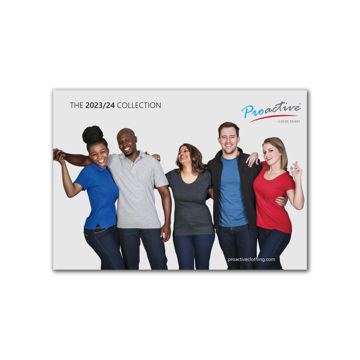 Ensure you have your printed copy to show your clients leading brands in the uniform, promotional, corporate, medical, workwear, service, chef and beauty market! Read below to see the number of free catalogues per tier.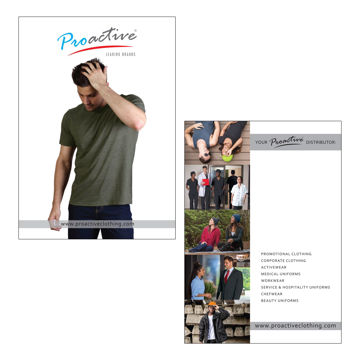 Promote your business by advertising that you are a Proactive Distributor on our free A5 flyers! On the back of each pamphlet is an area for you to place your details.